Nestea: the evolution of iced tea
What is Nestea?
Nestea is a brand of iced tea owned by Nestlé and manufactured by the Coca-Cola company. Originating in Switzerland, the cold drink is now popular all around the world.
What products are available?
The beverage comes in a range of flavours, depending on the country. Some flavours include: peach, lemon, raspberry and many more! However, the most popular across different brands of iced tea are lemon and peach. Nestea is amongst the most dominant iced tea brands across the world, alongside Lipton iced tea. As well as Nestea's ready to drink bottles, they provide a variety of tea products including liquid and powdered tea concentrates, refrigerable teas and more. You can find Nestea 90g powders here: peach and lemon.
History
Initially, when it was launched in 1947, what is now Nestea's iced tea was served hot. Around the same time Nescafé was released, Nestea was released as an instant tea powder using the same method as Nescafé. Eventually, during the late 50s, Nestea amended the recipe so that the powder would easily dissolve in cold water. The drink quickly gained popularity in Europe and the United States. At the time the packaging of the powder was also very different. This can be seen by an advert from the 50s:
The popularisation of iced tea
Preceding iced tea, Western countries have enjoyed green tea for centuries. Tea recipes, though most included alcohol, first appeared in cookbooks in the 1800's. A few decades after, in 1839, Lettice Bryanon published a cookbook named "The Kentucky Housewife". She included a recipe for iced tea. The recipe, which also required alcohol, was as follows: First, boil strong tea and add 2 and a half cups of white sugar. Add half a pint of rich sweet cream. Lastly, add a bottle or claret or champagne.
The non-alcoholic version of this beverage was made using boiling tea, sugar and lemon, later chilled by pouring it over ice to make iced tea.
Nestea in recent years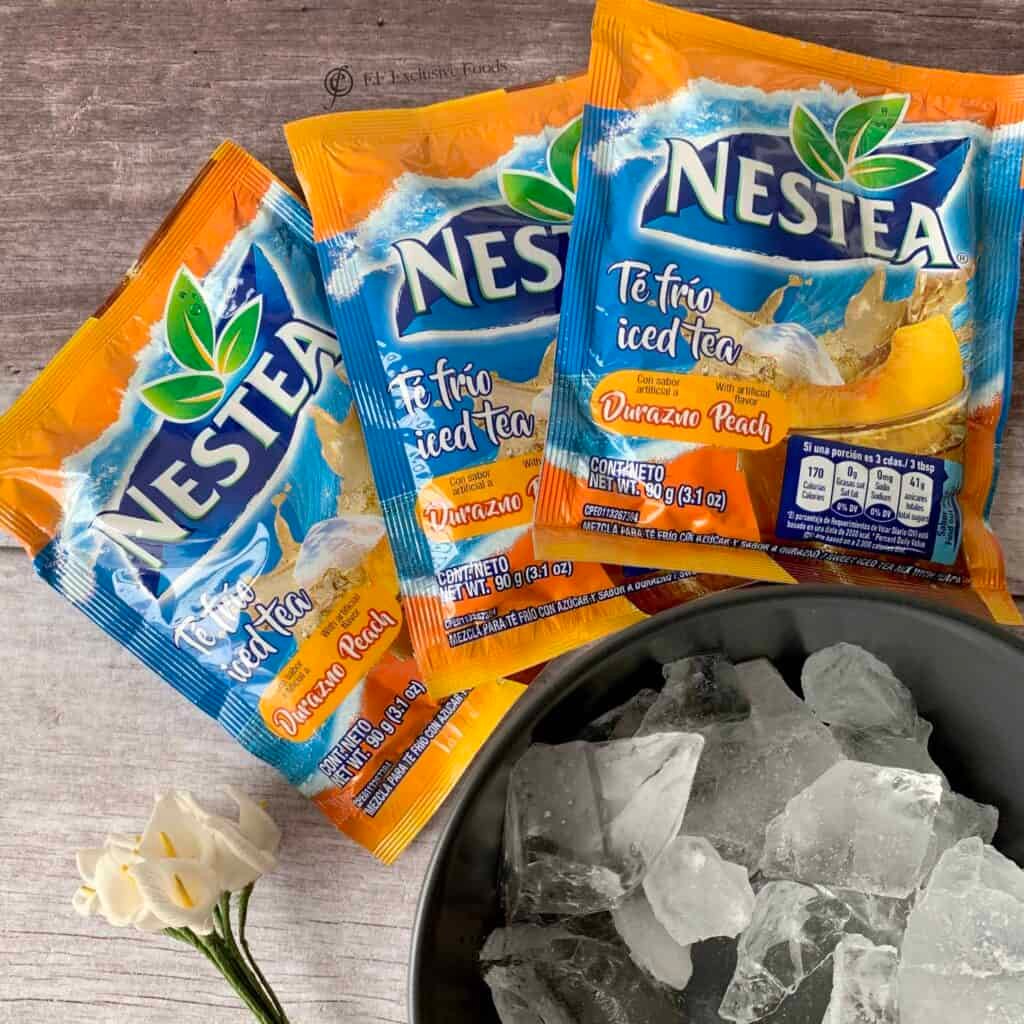 Since the beginning of 2017, Nestlé and Coca-Cola have worked separately on marketing and selling Nestea in different countries; Nestlé handles its distribution in most countries except Canada, Spain, Portugal, Romania, Andorra, Bulgaria, Hungary and Serbia, where Coke retains license Since 2019. Nestea stands out as they rebranded Nestea as a natural product.
Additionally, Nestea's ready to drink iced tea is made with stevia extract and the new recipe sources its tea leaves from Nilgiri, India.