Pan de Jamon and its evolution
What is Pan de jamon?
Pan de Jamon is a traditional Venezuelan food, always found in Venezuelan homes during Christmas but also enjoyed all year round. During Christmas time, Venezuelans enjoy it along with hallacas and a juicy pernil. It isn't Venezuelan Christmas without a pan de jamon!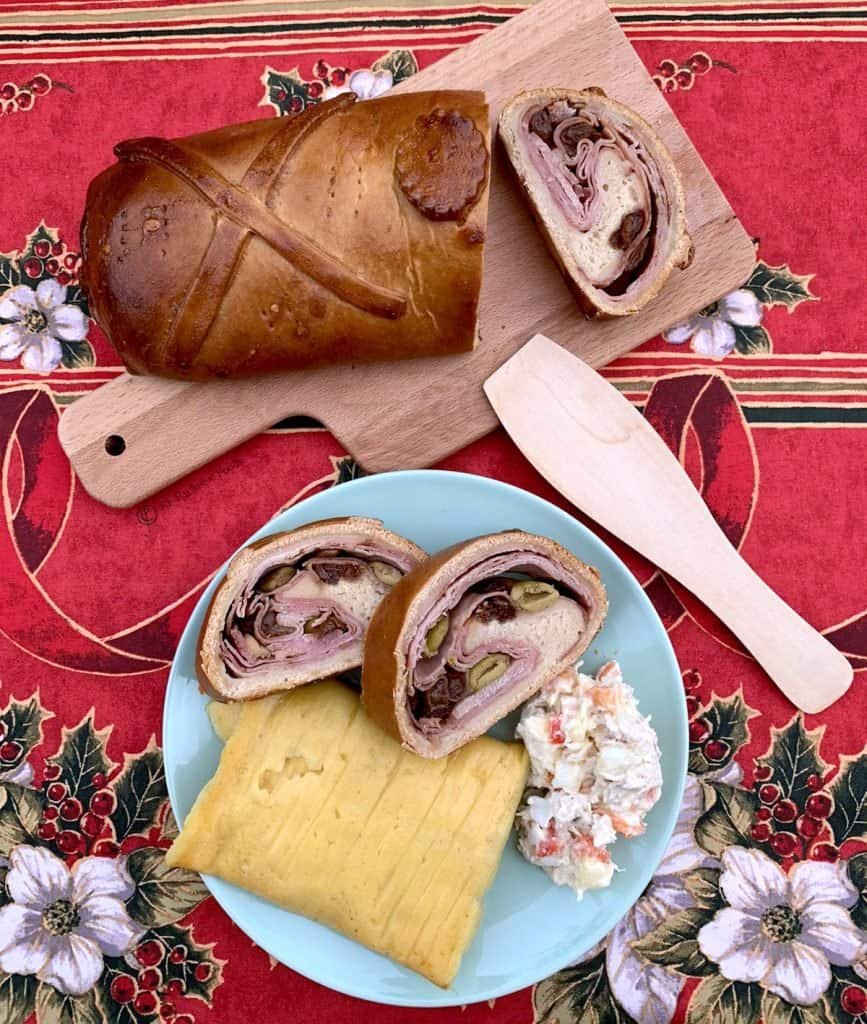 History
Originally called pan con jamon, it is thought to have been invented in 1905 in a bakery in Caracas. The bakery to which pan de jamon attributed was called "Ramella" bakery, after its owner Gustavo Ramella. It originally only included ham as Ramella used leftover pieces of holiday ham to make the delicious creation. He rolled the ham in a soft bread dough to create the iconic Venezuelan holiday bread. It quickly gained popularity, with people queueing in the bakery to get some. Other bakeries followed suit and, eventually, it even became an industrialised product. This creative invention is exclusive to Venezuela and it is key to Christmas traditions across the country , and in the homes of Venezuelans around the glove. Though eaten throughout the year, it is emblematic of Venezuelan Christmas celebrations.
The evolution of pan de jamon
Following the success of his creation, other bakeries began to copy Ramella and added other ingredients to the recipe (which are included in pan de jamon today), such as raisins and olives. Other ingredients may be added to the original recipe- adding a slice of bacon is a tasty alternative! Some people may add turkey instead of ham and use puff pastry instead of bread dough, giving the recipe a sweeter taste. However, here at Exclusive Foods, we have stuck with the original recipe. We include ham, olives and raisins (though you can make changes to this on your order!).
"It was Ramella who created pan de jamon and then other bakeries followed"

Luis Morales in 1982, then secretary of the Asociacion de Industriales de Panaderia (founded in 1955).
Unlike other traditional recipes, pan de jamon became an industrial product following its creation in a humble bakery. Nevertheless, during the eighties, it made its way into people's homes, where people took up the tradition of making it during Christmas-time themselves. Nevertheless, then and today, many people prefer to buy pan de jamon as making bread at home can be a lengthy task. It is a Christmas must-have.