Frescolita: the famous Venezuelan soda & its history
What is frescolita?
Frescolita, originally produced in Venezuela, is a red-coloured soda drink marketed by Coca-Cola. It is similar to other red cream sodas available around the world (for example, in the United States). However, it has a unique taste. In some parts of Western Venezuela, they also use the cola to bake cakes and in many creative recipes. It contains the following ingredients: carbonated water, sugar, sodium benzoate, citric acid, artificial flavour, artificial colour (contains red #40 and yellow #50).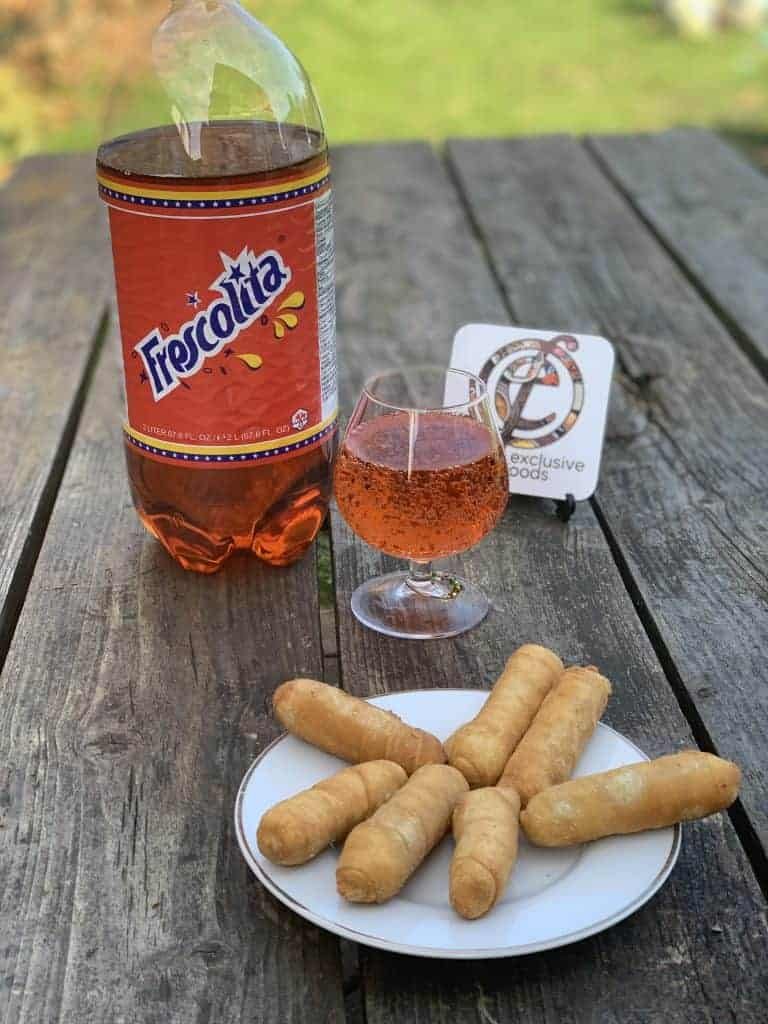 Where is it available?
Frescolita has been around for more than 60 years, bringing joy and sweetness to Venezuelan households. More recently, it is available in other parts of the world. Its characteristic and unique colour distinguishes it from other drinks, such as Coca-cola or Fanta. Unlike in the past, frescolita is now available in groceries in the US. You can also buy it from us at Exclusive Foods anywhere in Europe.
Frescolita's history
Originally, Frescolita was known as "Crema Roja", a sweet, fruit-flavoured soft drink which did not sell as well. Eventually, in 1956, they changed the tutti fruti flavour by adding vanilla, which proved to be more popular. At this same time, its famous red colour was introduced.
Following a study in Venezuela, the company learnt that consumers did not buy their drinks based on brand but based on how fresh it is. Due to this, the company decided to rename the drink "Frescolita". This attracted more customers and put its flavour, rather than its colour, at the forefront of its branding. As well as changing its colour and its name, the flavour evolved due to a study done across the country. Based on the three most successful sodas at the time, a new recipe was born. This continues to be the Frescolita you can purchase today.
As is evident, the drink was created especially with the opinion of Venezuelan people in mind, and with time it turned into a huge success. With its advertising campaigns, which included puppets and then cartoons, it steadily rose to one of the most popular soft drinks in Venezuela. While Venezuelans consume Coca-Cola more, it has been reported that Frescolita takes 10% of the general soft drinks market of the country.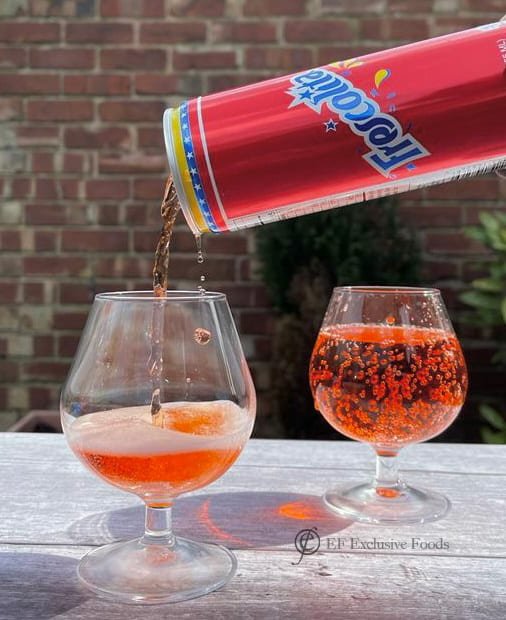 Frescolita now
Since 1996, Coca-Cola Venezuela owns Frescolita, and continues to market it in the United States too. Now available in many countries around the world, frescolita continues to evolve- with no calorie options and different branding. Nevertheless, its iconic taste remains unchanged.